Break out the holiday paper, colored pens and pencils! It's time to teach your kids how to write a letter to Santa! After all, how else is Santa supposed to know what they want if they don't ask for it?
With Christmas right around the corner, we all know that Santa is very busy at work in the North Pole. So, make sure your kids send a letter to Santa before it's too late! Whether your kids are old enough to write the letter themselves, or you are writing on behalf of them, read on for our Christmas wish list writing guide.
1. Pick seasonally-patterned paper.
Find a Christmas pattern or design you love and print your own special stationery using a Canon PIXMA printer. We recommend using your MegaTank printer, so you can print copy after copy without worrying about running out of ink.
2. Start with a salutation.
Everyone appreciates good manners, especially Santa Claus. Begin your letter with a personal salutation, such as Dear Santa. You might even decide to address your letter to the Claus Family, if you're trying to impress Mrs. Claus.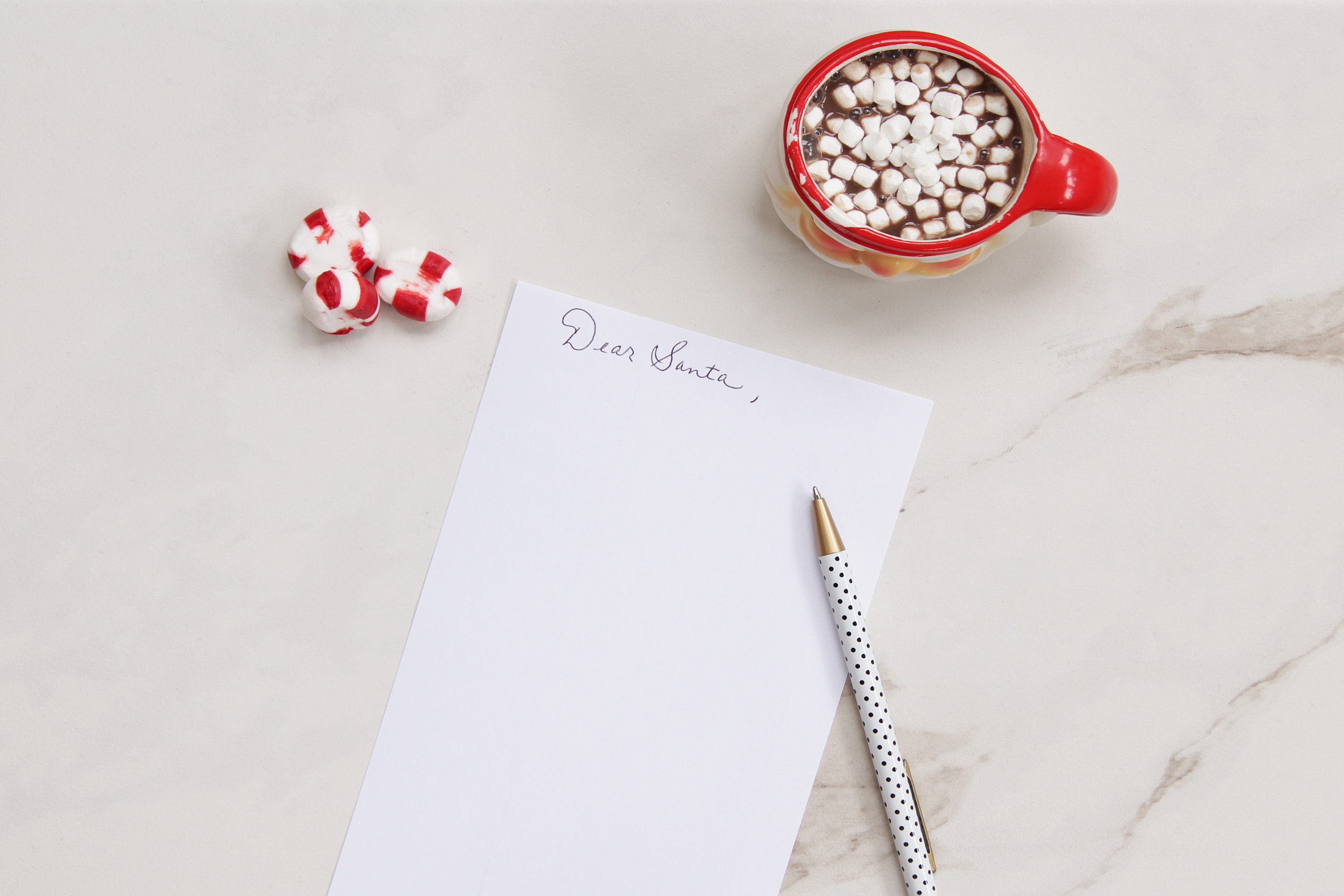 3. Introduce yourself.
Before you spell out what is on your Christmas wish list this year, be sure to let Santa know who is writing the letter. Tell him your name, your age, where you live and a fun fact or two about yourself. Parents, if you're writing on behalf of your kid, have him or her dictate these opening sentences to kick off the letter. Consider printing out a recent photo of your family on your IVY CLIQ or CLIQ+ and including with your letter.
4. Naughty or nice?
Yes, Santa knows the real truth here. But if your kids are especially proud of something they have accomplished this year, now is a good time to share. It could be as simple as helping mom and dad make dinner or do laundry. Good deeds go a long way when it comes to impressing Santa!
5. All I want for Christmas is...
Once you've introduced yourself, tell Santa what you are hoping to receive under the tree this Christmas. Try to limit your list to the presents which you are most excited about. And remember, it doesn't have to be all about toys. You can also wish for things like health and happiness!
6. Say please and thank you.
Again, manners matter! Santa will definitely notice if you don't say please and thank you at the end of your letter. You may also want to wish Santa a Merry Christmas and Happy New Year. Once you've thanked him, sign your name and seal the letter with a kiss. Parents, now it's up to you to handle the rest.
7. Send it to the North Pole.
The United States Postal Service helps parents get a return letter postmarked from the North Pole to their kids in time for Christmas.
Mom and Dad, here's what you have to do. Place the letter to Santa in an envelope, along with Santa's written response. Address the envelope to your child, with the return address reading Santa, North Pole. Then, place that envelope into a larger envelope (with postage) and mail it to:
North Pole Postmark Postmaster
4141 Postmark Drive
Anchorage, Alaska 99530-9998
With the letter to Santa signed, sealed and mailed off, it's time to lay back and enjoy some warm Christmas cookies while your kids await to hear back Mr. Claus himself!